Project Management
Software implementations are challenging because most organizations are not adequately staffed to take on large projects on top of regular operations – and most do not have full-time project managers on staff with experience managing vendors on large-scale implementations. In addition, it is not the responsibility of the vendor project manager to protect client interests or to manage client staff. It is essential that the implementing organization have an advocate with the understanding and positioning to manage the internal project team and hold the vendor accountable for deliverables and outcomes. We fulfill this role and can provide turnkey services, including managing the client-vendor relationship and handling the day-to-day management of internal project activities. We also assess organizational readiness, including the bandwidth and skills of the project resources and make recommendations on how to fill any gaps necessary for the organization to succeed.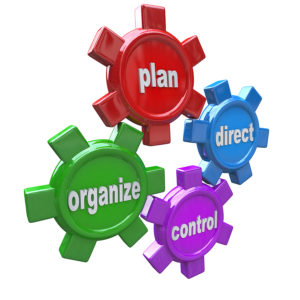 At Linder Consulting, our project managers are seasoned professionals with years of experience leading diverse teams on complex, enterprise projects. All of our consultants are certified PMPs or they are in the certification process. Our team has managed numerous projects, ranging from complex ERP and Student Information System implementations to the roll-out of small, specialized applications.
Engaging a professional project manager instead of adding permanent staff can help you make the most of your investment.  With a Linder Consulting PM, you will:
Get access to a professional project manager at a fraction of the traditional cost
Mitigate risk and significantly increase chance of successful implementation
Take advantage of our experience holding vendors accountable, while cultivating the partnership
Gain a trusted adviser and fierce advocate for your interests
Receive reusable PM assets (tools, processes, best practices)
Build capacity and provide growth opportunities for staff
Our Methodology
At Linder Consulting, our project management services go beyond the standard tools and practices. We take a holistic approach, keeping in mind how people, processes and technology work together to contribute to sustainable success. Our methodology is designed specifically for school districts and non-profits, whose staffing models, cultures, political environments and budget constraints vary significantly from those in the private sector. Our team has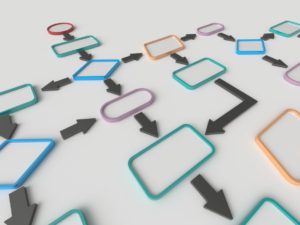 tailored PMI standard best practices to work effectively in the school district and non-profit environments through over 18 years of helping clients in this space be successful with IT projects and software implementations. Our tools and processes have been carefully designed by adapting otherwise complex products, such as Microsoft Project and Microsoft SharePoint, so they can be utilized effectively to meet the unique demands of each environment and each project.
While we are fierce advocates for our clients' interests, we also recognize the need to build the foundation for a long-term partnership with the vendor. Our experience representing both clients and vendors gives us an understanding of both perspectives. As with any relationship, it is important to set the right tone and build trust. We do this by creating open and effective lines of communication, setting clear ground rules for interactions, and establishing structured protocols for issue management. We strive to create a safe environment for all team members to express their concerns, so issues can be addressed quickly and fairly. We are adept at delivering difficult messages and having tough conversations with integrity and diplomacy when necessary.
Service Offerings
Linder Consulting has several service offerings to help you benefit from professional project management tools and processes without the excessive investment required by most consulting firms. Our alternatives to hiring a project manager onto your regular staff include the following:
Contract Project Manager (includes optional SharePoint site at no cost)

Hourly or fixed fee
Onsite and/or remote
Quality Assurance/Advocate Services (includes optional SharePoint site at no cost)

Boot camp – project planning, training on tools and processes
Remote meeting support/facilitation – weekly PM, vendor and team meetings, Steering Committee meetings
Vendor management – includes SOW/contract negotiation, vendor project management recommendations, risk/issues escalations management
Scheduled or ad hoc project management support
Onsite support for go-live
Training and Coaching for Project Managers

Hands on training and mentoring for project managers and coordinators

Developing a clear scope statement
Building and maintaining a meaningful project schedule
Effective risk and issue management
Change control and escalation processes
Training plan development
Communication plan development
Meeting facilitation
Status reporting

Includes Project Management Tool Set
Includes optional Project Management Maturity Assessment
Includes time for follow-up questions/guidance on as-needed or scheduled basis
Onsite, remote, or onsite/remote combination
Special pricing for districts under 10,000 students
Custom programs can be created to meet your needs
Executive Sponsor Coaching

Establishing an effective project governance structure
Assessing your organizational readiness
Staffing your project
Determining the best project management model
Strategies for managing the vendor relationship
Risk analysis and mitigation
Taking ownership of your project
Communicating with stakeholders and creating a project identity
Setting and managing expectations with the Board and other stakeholders
One day and half day sessions available
Ongoing support available