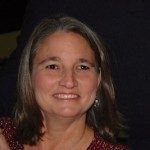 Donna Linder
Donna Linder is the founder and President of Linder Consulting. She is a certified Project Management Professional (PMP) and holds a BBA in Accounting from the Red McCombs School of Business at the University of Texas at Austin. She is also certified in the ITIL framework.  She is an expert on project and program management, process mapping and improvement, software selections, contract negotiations, and  technology governance. Over the past 25 years, Donna has provided consulting services to clients primarily in the public and nonprofit sectors, ranging from small BPR projects to complex, large-scale software implementations. She has managed a number of needs assessments, software selections, and ERP and student information system implementations for large urban school districts. She has also managed and served as the lead analyst for sizable business process improvement projects. Based on her extensive experience in the K-12 school district space, she understands the political challenges, budget constraints and reporting requirements that are unique to public education. Ms. Linder is an exceptional analyst, a highly effective communicator, and an adept presenter who can connect with stakeholders at all levels – from Superintendents and Board members to project team members and end users.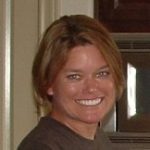 Sue Thomas
VP of Operations and Quality Assurance
Sue Thomas is a senior project manager and serves as the VP of Operations and Quality Assurance for Linder Consulting. She has over four years of experience managing enterprise software implementations and recently managed the implementation of a new ERP System and a CRM/fundraising system for a large nonprofit organization. In her role as VP of Quality Assurance, she is responsible for ensuring that all deliverables adhere to our quality standards and are in alignment with our established methodologies.
Prior to joining Linder Consulting, she spent seven years in the online tee time industry and gained experience in revenue management, customer relationship management, business development, operations, and customer service. As Market Sales Manager for Golf Channel, she was named Product Salesperson of the year. Before her work in the golf e-commerce business, she was a Regional Sales Director for a golf technology start-up company. Prior to turning her talents to the business world, Sue spent 13 years playing golf professionally on the LPGA Tour. Sue holds a BBA in Economics from the University of Georgia, where she earned both NCAA All-American and Academic All-American honors.